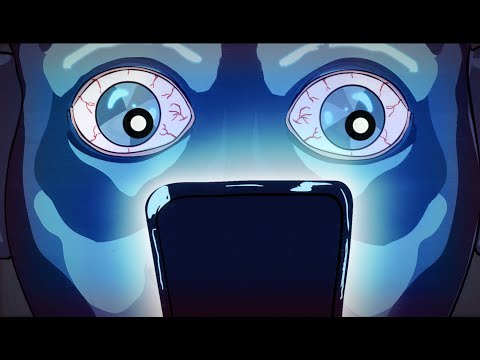 About
The world is having an episode.
There will be no new normal.
This is it.
Now what?
Ruthless Cosmopolitans is a cathartic/parodic/prophetic response to the spiraling state of our nation, and the world. Music, poetry, performance and imagery are the mediums employed to spread this synaesthetic form of sympathetic magic. Word. Sound. Sign. Signal.
The first spell was cast in a spontaneous wretch of inspired revulsion on August 12, 2017 — the day of the white supremacist march and counter-protests in Charlottesville, VA, where Heather Heyer was run over by a car in cold blood. Numerous poetic actions followed. Audio alchemy ensued. Materials assembled.
The forbidden fruit of this first cycle of artistic intervention is "Ruthless," a 6-Song EP of blistering tirades, poetic permutations, mantric banishings, improvisational invocations, and infectious grooves.
Each one of the 6 songs on "Ruthless" channels, confronts, contorts, and exorcises a clamoring host of different personalities, perspectives, and positions at play on the minefield of "civilization" in decline through a dada-esque lens.
Ruthless Cosmopolitans is:
Eden Pearlstein (aka ePRHYME) is an esoteric indie rapper, poet, and performance artist, based in Brooklyn, NY by way of Olympia, WA. Over the last two decades Eden has released numerous records on Calvin Johnson's K records and NYC-based Chant Records, both as a solo artist and as a founding/contributing member of multimedia projects such as Darshan, THEE XNTRX, and Saints of Everyday Failures. A self-described "chronic collaborator," Eden has worked and played with numerous renowned Hip Hop, World, Jazz, Metal, and Conceptual artists including Tamar Pinarbasi, Nathan Weaver (Wolves in the Throne Room), Basya Schechter (Pharaoh's Daughter), Jamie Saft, Arrington de Dionyso, Labtekwon, Cannupa Hanska, Awol One, Nomy Lamm and more. Eden's iconoclastic, genre-bending music and poetry brings together a dizzying array of ideas, aesthetics and influences - weaving together an entirely unique and multi-dimensional tapestry of word, sound and soul.
Jon Madof is a New York-based guitarist, bandleader, producer and composer. He leads the 10-piece Jewish/Afrobeat/Improv band Zion80 and the improvising power trio Rashanim, both of which have recorded extensively for John Zorn's Tzadik Records label. His other projects include the instrumental funk/jazz quartet Blivet, an upcoming solo electronic project and music for film and television. In 2017, Madof co-founded Chant Records with bassist and producer Shanir Ezra Blumenkranz. Dedicated to 'adventurous music across the spectrum,' Chant Records has released over 50 albums by an international community of artists.
Yoshie Fruchter is a guitar, bass and oud player who has made his mark with a style of playing and composing all his own. The unique blend of rock, jazz, experimental and Jewish styles in his playing and composing is a defining characteristic of his music. His latest project, Sandcatchers (oud and lap steel), explores the sounds of the Middle East combined with the American South. He also released two albums on John Zorn's Tzadik records with his band Pitom and played on several others. He is notable for his work in composing, performing, and interpreting Jewish music and has constantly forged new directions with his music, regardless of genre. Yoshie has toured the US and Europe with Sandcatchers, Pitom and other groups, playing the Krakow Jewish Culture Festival, Saalfelden Jazz Festival in Austria, the Atlantique Jazz Festival in France and many others. He is also a sought-after freelance musician in New York City in bands from across the musical spectrum.
Emmanuel Laine (aka Manny B@SH) is a Haitian American Drummer, Producer, and Arranger based out of New York City. Originally from Boston, Manny began his career, like so many great musicians, in church at the age of 5. His masterful versatility on drums and easy-going character effortlessly lends itself to any genre of music. Manny has had the honor of composing, recording, and performing with a diverse range of artists including Kanye West, Wyclef Jean, Les Nubians, Diddy, Common, Meshell Ndegeocello, Robert Glasper, Teodross Avery, Stephanie McKay, Tony Cedras, and more.
Abbey Luck (video director, "The Screen Age") has a unique background in animation and engineering, and with that she utilizes a variety of styles to explore the intersection between art and technology. Abbey's work has been featured in film festivals such as Slamdance, Cinequest, Ottawa Animation Festival, New Orleans Film Festival and Animation Block Party (New York). Her client list includes Disney, Comedy Central, Esquire, MTV Films, Ebay, AOL, Genentech, Chanel and more. She is a MacDowell Colony Fellow and a Jerome Foundation Fellow. www.pronestudio.com
Rock | Hip Hop/Rap | Unclassifiable
Links
Source
Ruthless Cosmopolitans Release "Make America Hate Again"
Make America Hate Again is a magic mirror held up to our fractured moment. Chaotic. Comical. Confusing. Corrupt.

Written on August 12, 2017 — the day of the white supremacist march and counter-protest in Charlottesville, VA, where Heather Heyer was run over by a car in cold blood, the song openly mocks, masks, and mimics a gross host of memes and messages coming from, directed at, and related to the current White House.

Lyrically, the goal was to plainly state the insidious subtext of the President's public pronouncements, which became impossible to deny following his all-but-endorsement of the homicidal events of that horrific day. In uncomfortable juxtaposition to such demeaning and dissonant dog whistles, the song's slick instrumentation and anthemic chorus feels like a game show gone wrong or a stadium event on steroids in the 70s.

If, at the end of four years, the current president has proven to be successful at anything, it is certainly this — riling up his base and his opponents alike into a froth-mouthed frenzy of fear and antagonism by sensationally stoking the still smoldering fires of our country's most painful conflicts and traumatic histories. Apparently, making America great again actually meant, by design, to make America hate again.
Dispatch Details
| | |
| --- | --- |
| Release Format: | Single |
| Release Type: | Digital |
| Country: | USA |
| Record Label: | Chant Records |
| Release Title: | Make America Hate Again |