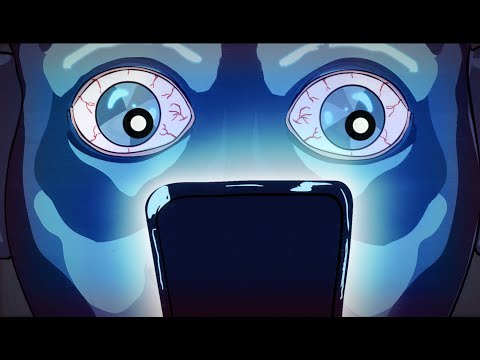 About
The world is having an episode.
There will be no new normal.
This is it.
Now what?
Ruthless Cosmopolitans is a cathartic/parodic/prophetic response to the spiraling state of our nation, and the world. Music, poetry, performance and imagery are the mediums employed to spread this synaesthetic form of sympathetic magic. Word. Sound. Sign. Signal.
The first spell was cast in a spontaneous wretch of inspired revulsion on August 12, 2017 — the day of the white supremacist march and counter-protests in Charlottesville, VA, where Heather Heyer was run over by a car in cold blood. Numerous poetic actions followed. Audio alchemy ensued. Materials assembled.
The forbidden fruit of this first cycle of artistic intervention is "Ruthless," a 6-Song EP of blistering tirades, poetic permutations, mantric banishings, improvisational invocations, and infectious grooves.
Each one of the 6 songs on "Ruthless" channels, confronts, contorts, and exorcises a clamoring host of different personalities, perspectives, and positions at play on the minefield of "civilization" in decline through a dada-esque lens.
Ruthless Cosmopolitans is:
Eden Pearlstein (aka ePRHYME) is an esoteric indie rapper, poet, and performance artist, based in Brooklyn, NY by way of Olympia, WA. Over the last two decades Eden has released numerous records on Calvin Johnson's K records and NYC-based Chant Records, both as a solo artist and as a founding/contributing member of multimedia projects such as Darshan, THEE XNTRX, and Saints of Everyday Failures. A self-described "chronic collaborator," Eden has worked and played with numerous renowned Hip Hop, World, Jazz, Metal, and Conceptual artists including Tamar Pinarbasi, Nathan Weaver (Wolves in the Throne Room), Basya Schechter (Pharaoh's Daughter), Jamie Saft, Arrington de Dionyso, Labtekwon, Cannupa Hanska, Awol One, Nomy Lamm and more. Eden's iconoclastic, genre-bending music and poetry brings together a dizzying array of ideas, aesthetics and influences - weaving together an entirely unique and multi-dimensional tapestry of word, sound and soul.
Jon Madof is a New York-based guitarist, bandleader, producer and composer. He leads the 10-piece Jewish/Afrobeat/Improv band Zion80 and the improvising power trio Rashanim, both of which have recorded extensively for John Zorn's Tzadik Records label. His other projects include the instrumental funk/jazz quartet Blivet, an upcoming solo electronic project and music for film and television. In 2017, Madof co-founded Chant Records with bassist and producer Shanir Ezra Blumenkranz. Dedicated to 'adventurous music across the spectrum,' Chant Records has released over 50 albums by an international community of artists.
Yoshie Fruchter is a guitar, bass and oud player who has made his mark with a style of playing and composing all his own. The unique blend of rock, jazz, experimental and Jewish styles in his playing and composing is a defining characteristic of his music. His latest project, Sandcatchers (oud and lap steel), explores the sounds of the Middle East combined with the American South. He also released two albums on John Zorn's Tzadik records with his band Pitom and played on several others. He is notable for his work in composing, performing, and interpreting Jewish music and has constantly forged new directions with his music, regardless of genre. Yoshie has toured the US and Europe with Sandcatchers, Pitom and other groups, playing the Krakow Jewish Culture Festival, Saalfelden Jazz Festival in Austria, the Atlantique Jazz Festival in France and many others. He is also a sought-after freelance musician in New York City in bands from across the musical spectrum.
Emmanuel Laine (aka Manny B@SH) is a Haitian American Drummer, Producer, and Arranger based out of New York City. Originally from Boston, Manny began his career, like so many great musicians, in church at the age of 5. His masterful versatility on drums and easy-going character effortlessly lends itself to any genre of music. Manny has had the honor of composing, recording, and performing with a diverse range of artists including Kanye West, Wyclef Jean, Les Nubians, Diddy, Common, Meshell Ndegeocello, Robert Glasper, Teodross Avery, Stephanie McKay, Tony Cedras, and more.
Abbey Luck (video director, "The Screen Age") has a unique background in animation and engineering, and with that she utilizes a variety of styles to explore the intersection between art and technology. Abbey's work has been featured in film festivals such as Slamdance, Cinequest, Ottawa Animation Festival, New Orleans Film Festival and Animation Block Party (New York). Her client list includes Disney, Comedy Central, Esquire, MTV Films, Ebay, AOL, Genentech, Chanel and more. She is a MacDowell Colony Fellow and a Jerome Foundation Fellow. www.pronestudio.com
Rock | Hip Hop/Rap | Unclassifiable
Links
Source
WELCOME TO THE SCREEN AGE: RUTHLESS COSMOPOLITANS PERFORM AN ANIMATED DIGITAL EXORCISM
Who lurks behind the scene? Who worships at the screen?
New York's Ruthless Cosmopolitans — a collaboration between guitarist, producer, and label-owner Jon Madof (Zion80, Rashanim, Chant Records) and underground rapper, poet, and performance artist, Eden Pearlstein (aka ePRHYME of Darshan) — formed as a cathartic response to the cultural and political insanity of the last four years.
Citing diverse influences from Rage Against the Machine and Talking Heads to Bad Brains and Frank Zappa, each of the tracks on their 6-song debut EP Ruthless (to be released this fall on Chant Records) merges a dada-esque social critique with the visceral energy of political punk, the hyper-linked poetics of Hip Hop, and the liberating dissonance of free jazz to hold a creative mirror up to American society, which by all accounts has become a Jarry-esque Theater of the Absurd. Ubu Roi recast as reality TV.
"Great art should function like a weather vane or a radio antenna that picks up the signal of the culture and transmits it back to itself," says Pearlstein. "We wanted to show the world what it sounded like. So a lot of my poetic practice for this project just had to do with framing or exfoliating what was already there and letting people see it and hear it in a new light."
The EP's first single, "The Screen Age" (out Sept. 22 ), accompanied by a short animated-musical film directed by renowned animator Abbey Luck and Prone Studios, hauntingly depicts the multiple dimensions of humanity's collective addiction to the drug of the digital. After months of COVID-19covid-inspired social-distancing and migrating the majority of our personal, social and cultural life online, the influence of social media has acquired an even greater potential to completely frankenstein our society and collective psyche. "The Screen Age" offers an unflinching view beneath the hood of this machine-made dream, in which we all play a/part.
As a creative attempt to reclaim some sense of perspectival autonomy, Pearlstein and Madof consider the song to represent a kind of corporate-social-media exorcism.
"Whether it's political, religious, commercial, or motivated by some other form of identity politics, everybody's waving their flag and trying to get us to join their team by putting their voices in our heads," says Pearlstein. "We need to find our own voice within this maelstrom. To do that we have to at least try to expel these colonizing thought-streams that barrage us through all these digital mediums that now have more direct access to our medulla oblongatas than ever before."
Madof's sharp, staccato guitars punch in and out of the track's surging rhythms, propelling listeners deeper into the guts of the grid, while Pearlstein's tight, repetitive lyrics, punctuated with explosive exclamations, enact a kind of reverse hypnosis, seeking to lull and shock the listener back into their own body, the literal elephant in the virtual room.
'Head spin cycle / Tail spin doctor / Leave this body / Leave this body'
Ruthless Cosmopolitans was born as a band, a project, a concept during a time of extreme political unrest, cultural chaos, and racial tension, springing to life on August 12, 2017 — the day of the white supremacist march and counter-protests in Charlottesville, VA, where Heather Heyer was run over by a car in cold blood. Says Pearlstein, "I was thinking and thinking and thinking, and a lot of stuff was boiling, bubbling, stewing and stinking. And then Charlottesville happened and it was just like the lid popped off. The frog jumped out of the boiling kettle, and the lyrics just came pouring out."
Right after Pearlstein wrote the first song "Make America Hate Again," he called Madof and said, "I think I just opened a door here. Wanna walk through it with me?" Madof was intrigued, and they agreed to get together soon. By the time they did, Pearlstein had the lyrics to the rest of the EP written.
They started working on demos in Madof home studio and traded ideas and flashes of insight back and forth over several months, perfecting them through countless versions with tweaks to the structure, sound, instrumentation, vocal delivery, tempo and all of the other elements that form the building blocks of the music. When they were finally ready to start recording, Pearlstein and Madof enlisted Yoshie Fruchter (Sandcatchers) on bass and Manny Laine (Kanye West, Wyclef Jean) on drums and the quartet started recording at Bill Laswell's famed Orange Music in NJ. Madof took on the producer role with Pearlstein serving as the conceptual and artistic director for the project. With master engineer James Dellatacoma at the controls, the band recorded the basic tracks.
Further sessions involved adding other musicians: Frank London (Klezmatics) on trumpet, Greg Wall (Hasidic New Wave) on sax, Brian Marsella (John Zorn) on keyboards, Marlon Sobol (Matisyahu) on percussion, vocals from Elana Brody (Bobby Mcferrin), and Madof's 10 year-old daughter Talia. In addition, numerous layers of guitar tracks were added and extensive work was done on Pearlstein's vocals, adding effects, layering and other techniques to get the character and intent of each song just right. Tracking and mixing were finished just weeks before the Coronavirus Pandemic hit the New York area, allowing Pearlstein, Madof and James to work remotely on finishing and mastering the music.
"These are crazy times that call for crazy responses," says Pearlstein. "We're no different you know, we're not saying we're better than anything else that's happening. We're also making a crazy statement, but we're trying to do it in a playful and self-aware way that hopefully leaves space to escape from the dungeon of discourse that is holding us all hostage.
Dispatch Details
| | |
| --- | --- |
| Suggested Retail Price: | $6 |
| Release Format: | EP |
| Release Type: | Digital |
| Country: | USA |
| Record Label: | Chant Records |
| Release Title: | Ruthless |